Click here for tickets to the Holiday Food Fair. 
Windrush Farm Holiday Art Faire  Saturday & Sunday, November 27th and 28th: 10 to 4pm. 
Free admission SHINE ONLY
A Windrush Farm tradition for 20 years. Strolling around the pasture, you will find hand made gifts from local artisans. After you've worked up an appetite shopping, wood fired pizzas are available to eat at the farm or take home.
Santa's Annual Small Boat Cruise and Small Business Saturday takes place on November 27th. Mr and Mrs Clause are set to disembark by Taps in the Golden Eagle Center at noon. Dancers and music will add to the festivities and downtown business invite you to shop their freshly stocked stores for the best of the season's offerings.
Put Downtown Petaluma's Annual Merchant Holiday Open House & Kentucky Street Holiday Marketplace on your calendar for Saturday, December 4th. Gather your friends and family and make a day of shopping locally. Kick off the festivities with breakfast or coffee before strolling through the market on Kentucky Street. Local vendors will be setting up stalls with pottery, knitted items, honey, crafts and gift items galore. 
If you'd like a stall of your own local, handmade goods, contact the downtown team with an email to admin@downtown.com. 
Carolers and crafting stations await. Look out for Santa and Mrs. Claus. Grab lunch and leave some room for all of the treats in store thanks to generous vendors who will be welcoming shoppers with open houses filled with holiday cheer (11-5pm).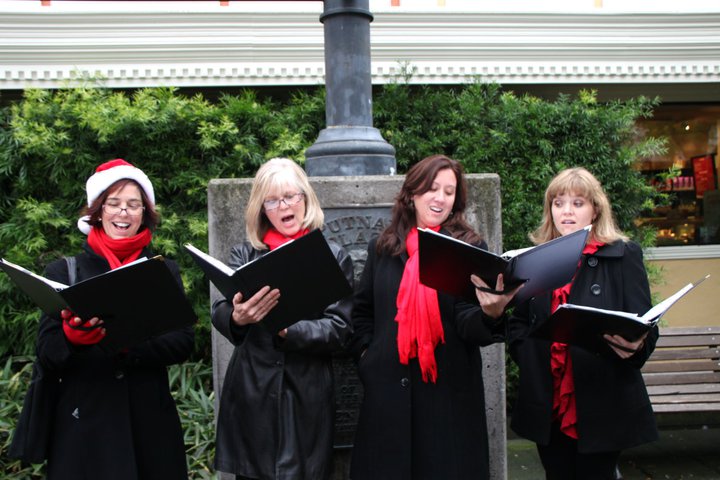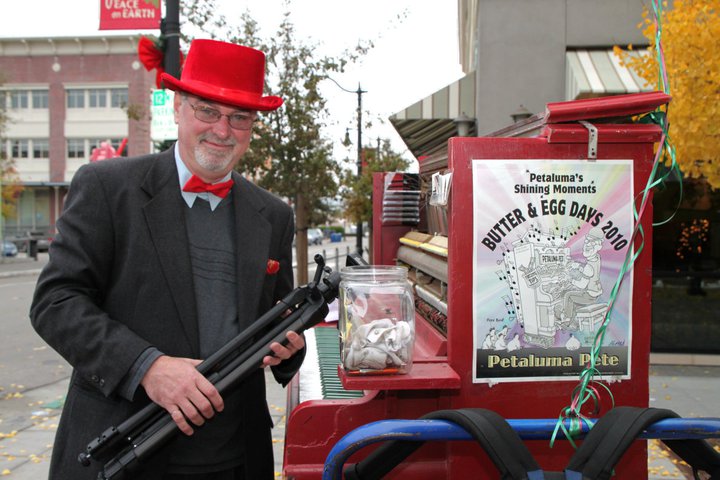 Vendor list to come !
Holiday Open House Schedule to come .
Petaluma's Favorite Holiday Tradition Returns!

The 5th Annual Gingerbread House Showcase & Competition returns to the Petaluma Hotel this December. Join the event's Facebook Event Page for details and updates. 

Submitting an entry? Register online. 

SAVE THE DATE: Friday, December 17th through Sunday, December 19th. 

Entrant Categories:
Adults - (Ages 18+)
Teens - (Ages 13-17)
Youth - (Ages 8-12)
Kids - (Ages 7 and under)
Business/Organization
Family or Group
Professional (culinary, pastry)
Awards will be given in each category. The community will vote for the People's Choice winner. Show your civic pride by competing in the Petaluma Proud category. All winners will be announced on the final day of the showcase, Sunday, December 19th.

Guidelines
Kits and pre-made gingerbread are allowed. Just be sure to add your personal touch!
Graham cracker houses are permitted in the Kids category.
Houses must have been built within the current year.
Please build and deliver your house on a sturdy base measuring no bigger than 30"x30".
Visible elements of the house should be edible. (Does not include base.) Items in the environment of your house may be inedible.
Designs may be any structure: houses, businesses, public buildings, hotels, churches, etc.
Houses will be viewed from all angles.
Limit one entry per person/group.
Entries must be delivered to the Petaluma Hotel in completed form on Thursday, December 16th between 11am and 7pm. Entries will be showcased in the Goldman Ballroom Friday December 17th through Sunday December 19th.

Entries must be picked up on December 20th between 11am and 5pm.

Showcase Days/Hours:
Friday 1pm - 9pm
Saturday 10am-9pm
Sunday 1pm-5pm